The Importance of the Theatrical Experience
I have spent over two years of my life working at movie theaters. I worked at the AMC Burbank 16, the busiest AMC in the country, for nearly two years as well as The Regal CInemas in Valencia for a summer. I have seen countless films in theaters and while working there witnessed first-hand how truely important the theater experience is. Here are three of my personal favorite movie theater experiences that cannot be replicated in your living room. 
A Quiet Place: Horror is one of those genres that is always better to watch in a group, preferably at a theater. A Quiet place is about monsters that can hear extremely well, thus the survivors are forced to be quiet and use sign language to communicate so as to not bring attention to themselves. The tension in this movie is palpable and in a theater the intensity is turned up to eleven. Just as the characters in the film are trying to be quiet, you become very aware of your own popcorn crunching and drink slurping and it forces you to be as quiet as possible as well. The atmosphere this film created in my theater was unlike anything I've experienced, everyone was on the edge of their seat and trying not to make a sound. 

Iron Man: It seems more people turn out to the theater for superhero films (especially ones in the MCU) than any other sort of film. The first Iron Man was everyone's first taste of what would become a multi-billion  dollar, Oscar-nominated franchise. I remember this first film specifically because I was late getting to the theater and therefore sat in the very front row. Neck cranked, I vividly remember being in awe all the way through the post credits scene where Nick Fury says "The Avengers Initiative". Everyone was in shock and excited to see how they were going to pull this off. Usually people avoid the front row of theaters, but the film was so captivating I didn't even care.

All the Tearjerkers: Toy Story 3 and 4, Avengers: Endgame, Room, Boyhood, Marley & Me, the list goes on. There is nothing like the communal experience of sitting in a theater and listening to sniffles as the audience collectively cries. I admit, sometimes it's just me, sometimes it's everyone except me, but usually most people are crying at the same time and it's beautiful. Whether it's from Andy giving up his toys or Marley being put to sleep, everyone has cried in a movie at least once. I know from experience seeing emotional films on the big screen with an audience makes it that much more powerful. 
Atten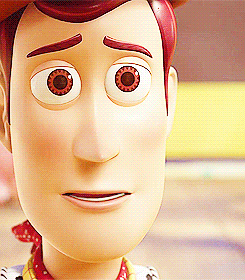 ding a movie at a theater is an important, communal experience. I worked at the theater for Wonder Woman and Black Panther. I witnessed how empowering the films were to young women and people of color. I distinctly remember parents taking pictures with their smiling daughters after Wonder Woman showings. Beyond the blockbusters though, the theatrical experience is important for all films. The atmosphere and sense of community is important. I know some people think you are just sitting in a room facing the same direction watching a movie but it goes beyond that. Horror films are scarier, comedies are funnier, if everyone around you is laughing or scared or emotional it effects you differently. 
This month, Regal announced the closure of all their theaters in the US and UK until further notice. This is because attendance is down, not only because of the pandemic, but because the only big movie out at the moment is Tenet. It will be the only big movie out until December with No Time to Die changing release dates and Soul moving to Disney+.  
Last week, Disney also announced a reorg and said they are going to focus more on streaming and Disney+. This is all very under standable from a business perspective considering the circumstances, but it is very important to keep theaters alive. Once it is safe to go back to the theater I implore you to do so. While it might be easier to continue to stream and watch at home, movies in a theater are an experience unlike anything else. If movies are dumped on a streaming platform to watch in your living room will it feel as grand or as big as it should? Will horror movies be as scary or tear jerkers be as emotional? Probably not. I miss theaters. Hopefully we can all return to them soo